LESSONS
In Brunswick County (NC), tennis pros are ready and willing to give lessons. Have children? These pros will work to develop your youngsters into the
future US winners. Quick Start tennis begins at around 4 years of age. Pros are teaching "back to tennis"' and "beginner tennis" to adults who have never held a racquet before! What a game!
Pros are now available in several areas of Brunswick County. In the central area contact Brian Preston. In the southern area contact Dave Gongora. Both have a passion for this great game! Contact a pro today and "up" your game.
Racquet restringing is also available from D&D Tennis in Schallotte. Diane Hamm-Vida is a USRSA master racquet technician.
Throughout the year the Brunswick County Parks and Recreation Department will contract with with tennis professionals to give lessons to youth and adults at various parks in the county. View their website at http://brunswickcountync.gov/departments/communityservices/parksandrecreation.aspx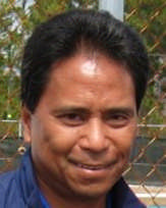 (SOUTH) DAVE
Dave Gongora, a Professional Tennis Registry (PTR) certified instructor since 1992, is the Director of Tennis for the North Myrtle Beach and Brunswick County Parks and Recreation departments. With professional certification in both Adult and Junior Development, Dave has helped thousands of students learn to play winning tennis by maximizing the physical, mental and emotional parts of their game. Affiliated with D&D Tennis, the only full-service tennis business in Shallotte, Dave can be reached at
(859) 496-0362
(m) or
(910) 755-6398
(h).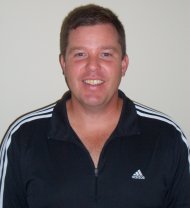 (CENTRAL) BRIAN
Native North Carolinian Brian Preston lived in New Bern, NC, for 18 years until he left for UNC in Wilmington. Brian started playing tennis seriously at age ten and played on high school and UNCW teams. While studying at UNCW, Brian served as the pro or assistant pro at various clubs in the area. In 2000, he became the pro at St. James Plantation. He has played in numerous USTA tournaments and has won several. He prepares juniors for play at the high school and college level. He focuses on cardio and junior tennis but will teach anyone. Brian wants you to know that he can give lessons at St. James, even though the courts are private. Call the Tennis Pro Shop at the Founders courts (253-3008 ext. 6) to arrange lessons or join clinics.