EVENTS 2014
 The year 2014 was a busy year for BCTA, with lots of events happening in March and even more in the ensuing months.
Family Play Days
There were two Family Play Days in March of 2014. The weather was perfect. The majority of the kids were new to tennis but were eager to learn. BCTA volunteers set up low, kid-sized nets and supplied the kids with junior racquets and foam balls, which had been obtained by a grant from the USTA North Carolina. One of the adult volunteers, an experienced educator, said that our event was "organized chaos," and everyone fell into the chaos beautifully. Pizza and refreshing cold water were downed with gusto, and the kids were eager to play tennis again.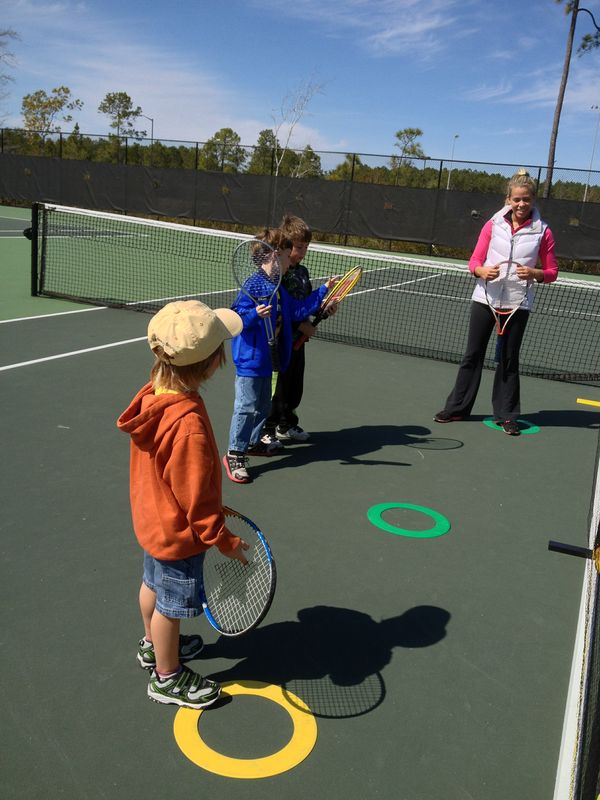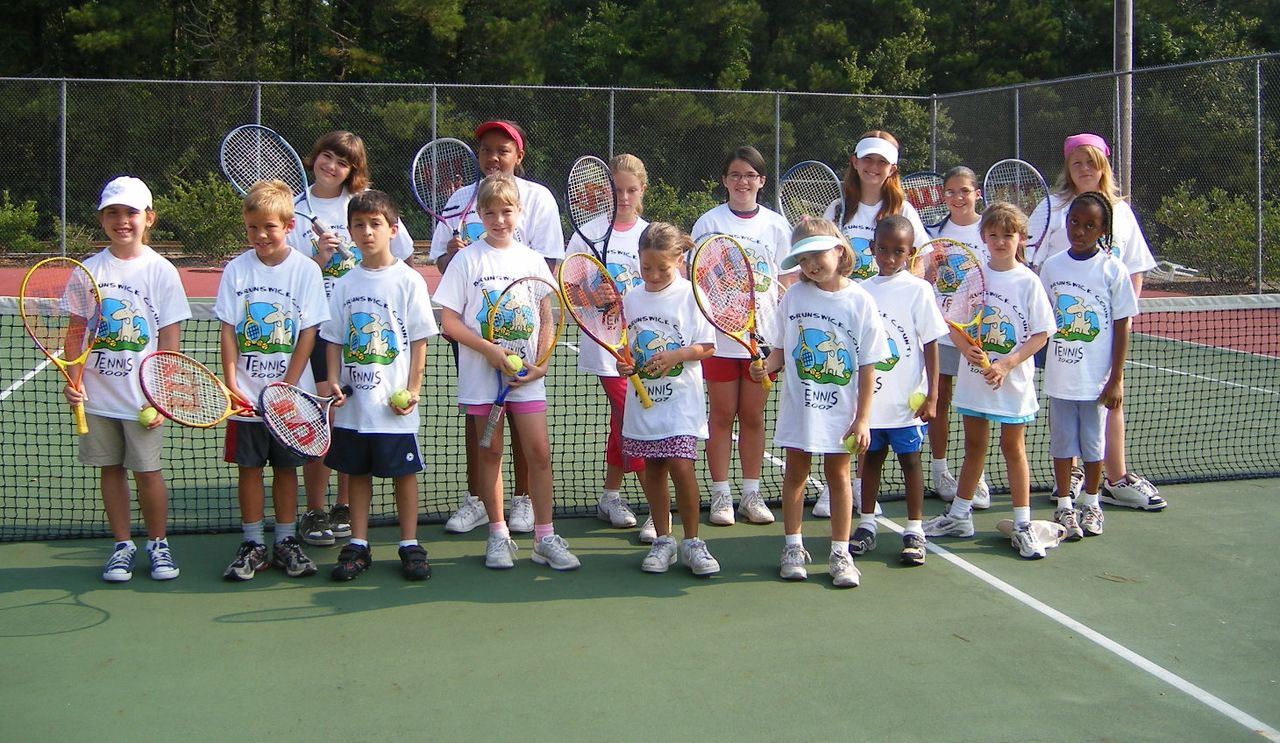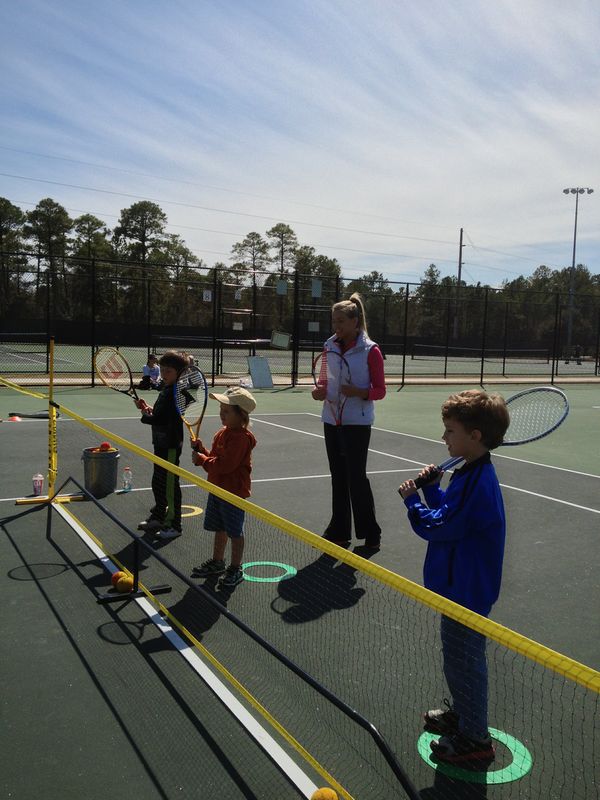 Junior Open Tournament
The USTA-sanctioned Brunswick County Junior Open Tournament was held in late March at Ocean Isle Beach Park, with two divisions: Boys and girls (ages 12 to 16), and boys and girls (up to 10). The tournament director was very pleased with the turnout and the number of volunteers who pitched in. This sort of event will be happening again in 2015.
Belville Third-graders' Introduction to Tennis
The program developed by the USTA at Belville School took place in their gym. BCTA provided the racquets, balls and nets, as well as the instructors. The program, called Tennis Up, took place after school, and consisted of four one-hour sessions from April 16 to April 30. All the youngsters enjoyed the tennis, and BCTA ran another Tennis Up program later in the season. It was such a rewarding session, BCTA plans to hold the programs again in 2015.
After-School Tennis Program in Southport
A tennis club after-school program took place at the Community Center courts in Southport and was for kids 10 and under. They began in early April and finished at the end of May. The sessions were after school each Friday and the coaches enjoyed spending time with the youngsters, teaching tennis basics and encouraging them to have fun on the tennis courts.
Junior Tennis Club for Middle-School Kids
This program aimed at teens in middle schools around the county, and the sites were Shallotte Park, Cedar Grove Middle School, South Brunswick High School, and Northwest Park. Sessions were after school at 3:30 until 5:00, and occurred from mid-April 22 through mid-May these four sites. BCTA provided tennis balls and racquets, and willing volunteers served as instructors.
South Brunswick High School Tennis Team
Twenty-one students on the boys' high school tennis team joined USTA; and as a result, BCTA donated $45.00 for uniforms for the each of those players, totaling $945.
Tennis Camps in Boiling Springs and in Southport
The 2-week camp in Southport was for 4 to 12 year olds. And the half day c amp at Boiling Springs was for 6 to 12 year olds. Both of these were greeted with enthusiasm, and BCTA plans to hold these camps again in 2015.
Tennis Backboard at Ocean Isle
Brunswick County Parks and Recreation installed a tennis backboard at Ocean Isle Beach Park, where there are 8 courts. We supported the project and contributed $1600—half of the cost—toward the backboard and its installation. Word has it that the backboard is getting a lot of use, especially by the younger crowd.
2014 Women's Intermediate League
The fall season began with one new team, now making seven teams in the league, and many new members of BCTA. The season ended in November, and, as usual the ladies have a grand celebration in early 2015, with dinner and lively conversation and even prizes. They will surely be on the courts again for the spring season. This is a perfect time to check the BCTA website—BCTA.net—to catch up on events for the spring.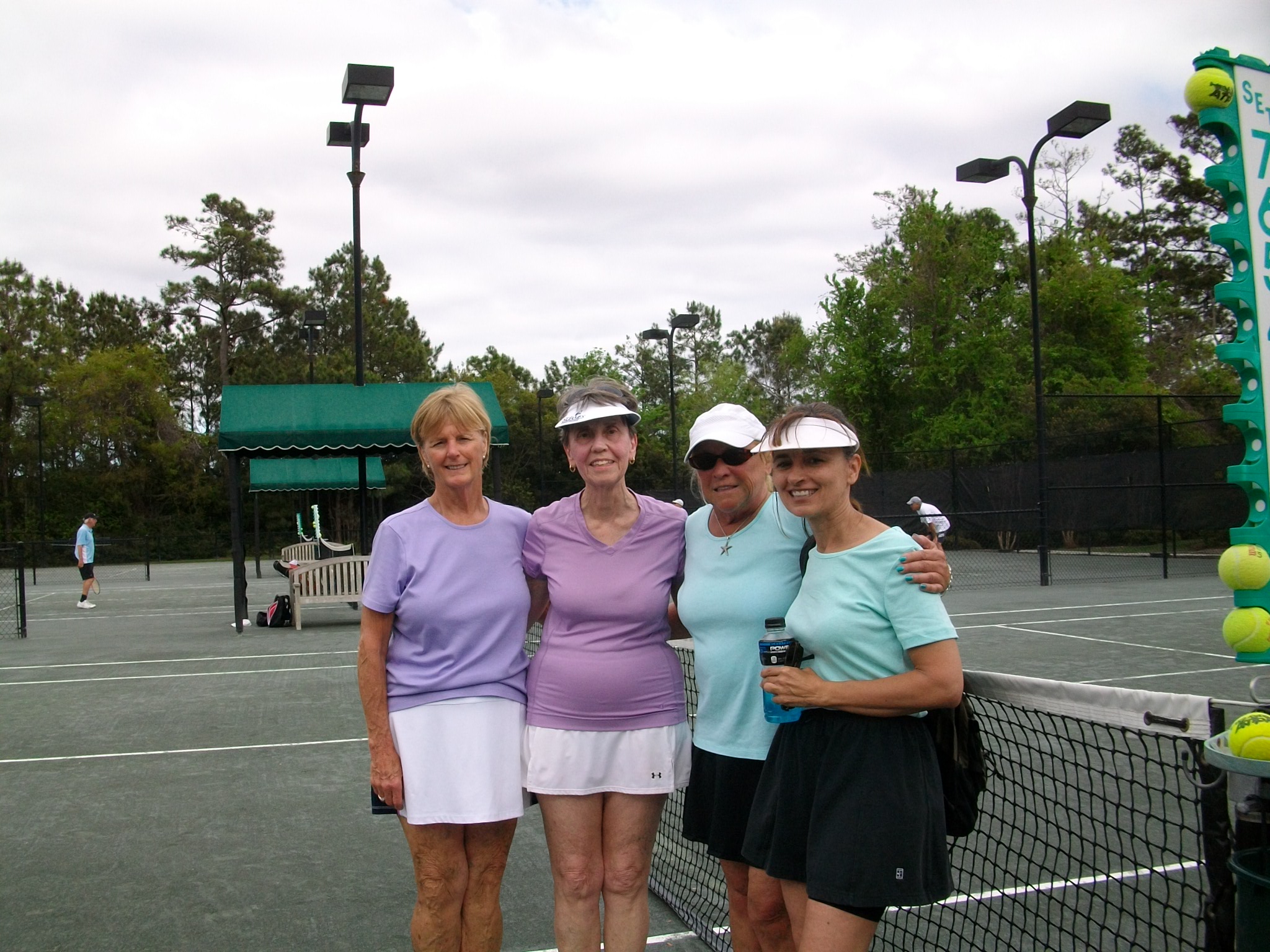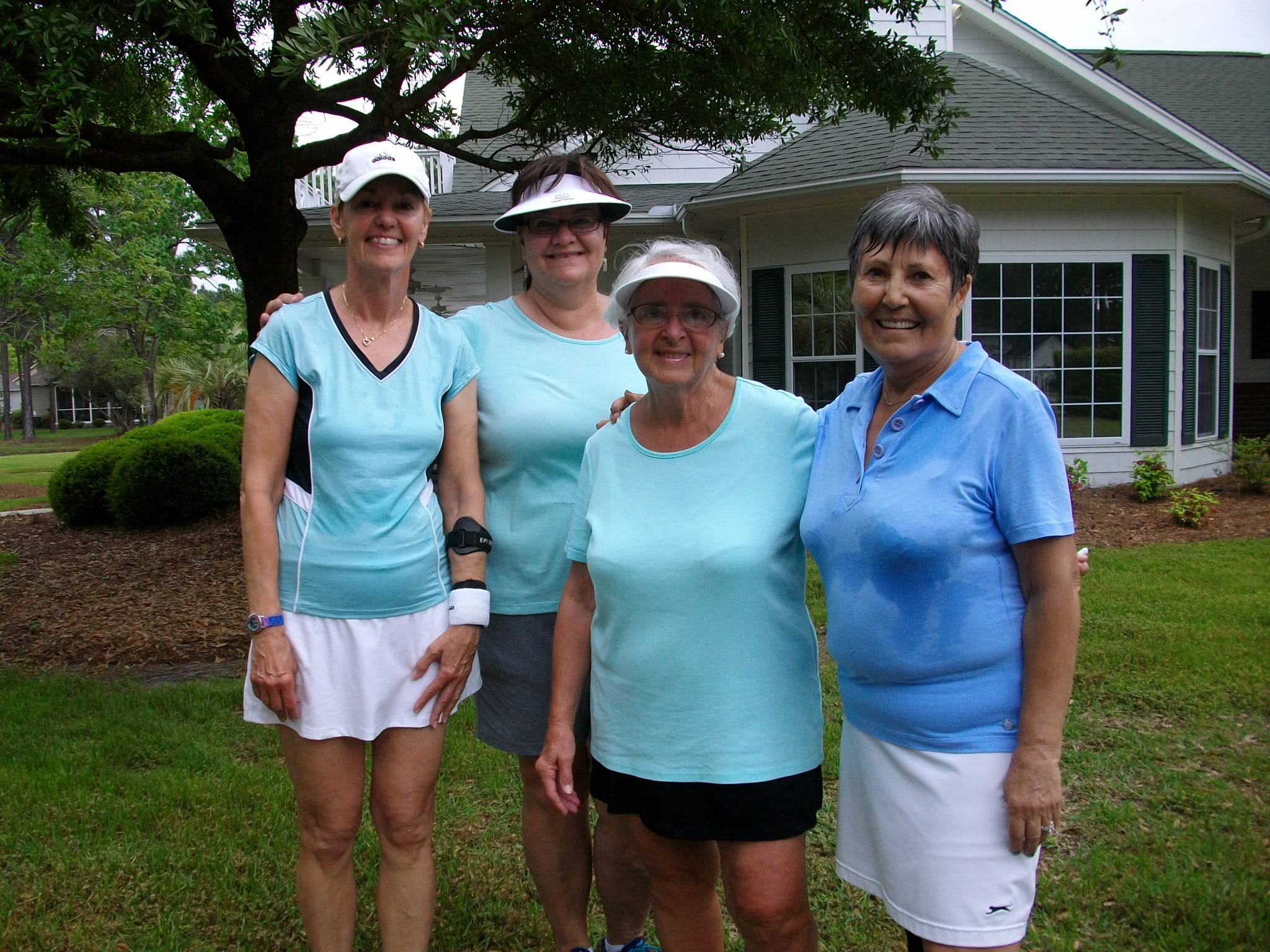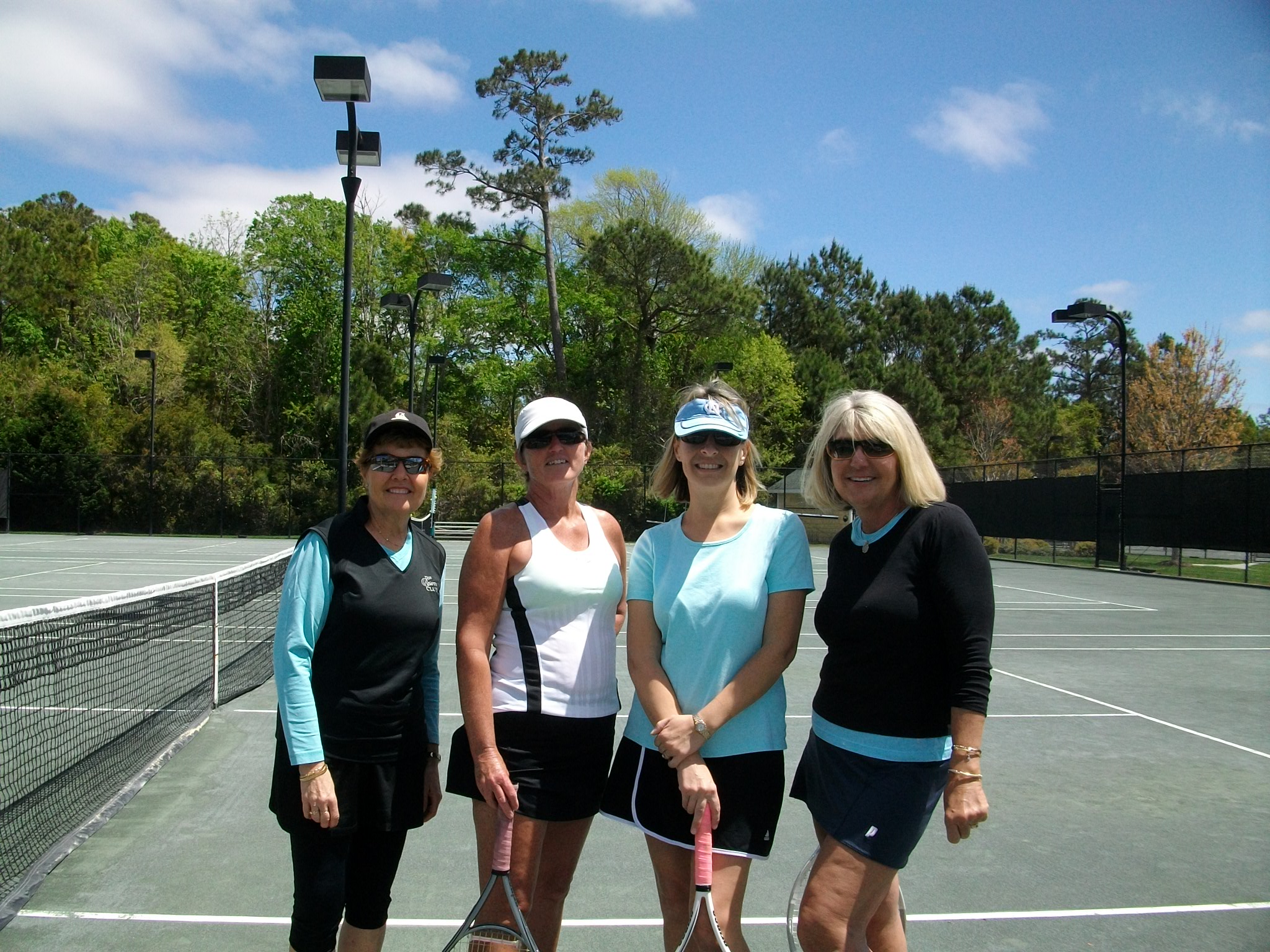 Tennis Scholarship
When BCTA members found that a very fervent West Brunswick high school student wanted to learn tennis basics so he could become a team member later in the year, we offered 5 lessons given by a local pro. The lessons were very beneficial, and you will surely see one more enthusiastic tennis player at West Brunswick in the future.
USTA Play Day
In September, BCTA tennis enthusiasts, along with Brunswick County Parks and Recreation, ran a USTA Play Day in September. BCTA volunteers set up low, kid-sized nets and supplied the kids with junior racquets and foam balls. As evidenced in the past, the kids were super enthusiastic and wanted more tennis, more pizza, more water—in that order. These events are always a success, and the kids—and their parents—look for more such Play Days. BCTA will be there again in 2015.
To keep up to date with tennis around the year, visit BCTA.net again, and catch the latest news.
BCTA had a very lively year and all the members wish all of you a Happy New Year!
BCTA holds Family Play Day events several times a year, so watch this site for upcoming happenings.
And keep watching for events for middle-school youngsters and adults.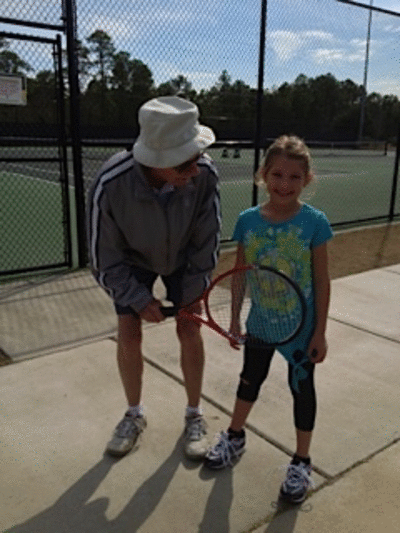 Action shots of an earlier BCTA event